hey everyone! i think im at the point where i'd like to open up 3d commissions!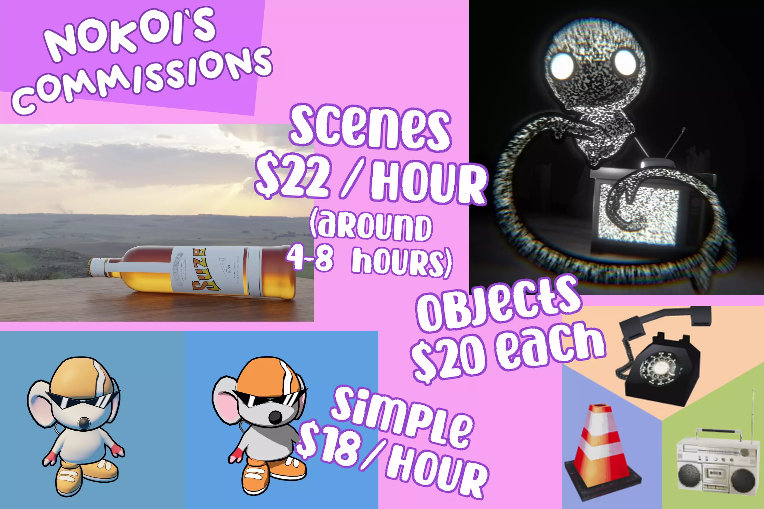 i'm really excited to do this!
so the prices work like this
for a scene, it will be $22 per hour. this includes lighting, shaders, all that jazz.
for simple, it is $18 per hour. this is just a simple model with textures and a turnaround if you want. toon shading is an option as well for no extra cost.
finally we have objects. for a flat rate of $20, i will model any object you want.
all prices are in USD and i can accept paypal and venmo.
if you are interested, shoot me a dm here on newgrounds or on twitter. looking forward to working with you!